Social Native needed various print and digital marketing content, such as event backdrops, banners, social media posts, and updated email campaign designs.
Within 6 months, click-through rates increased, with consistent month-to-month growth, and social media following increased by 111%. 
One main item created was a corporate overview brochure showcasing its various products and success stories to potential clients. Digitizing this
brochure
allowed Social Native reps to not only hand out print brochures in person at events, tradeshows, and in sales pitches, but to also showcase it on their website, social media accounts, and at virtual events too. 
Flip through the full digital brochure above!
Event Content
Backdrops, pull-up banners, presentations, and other designs created for events & tradeshows.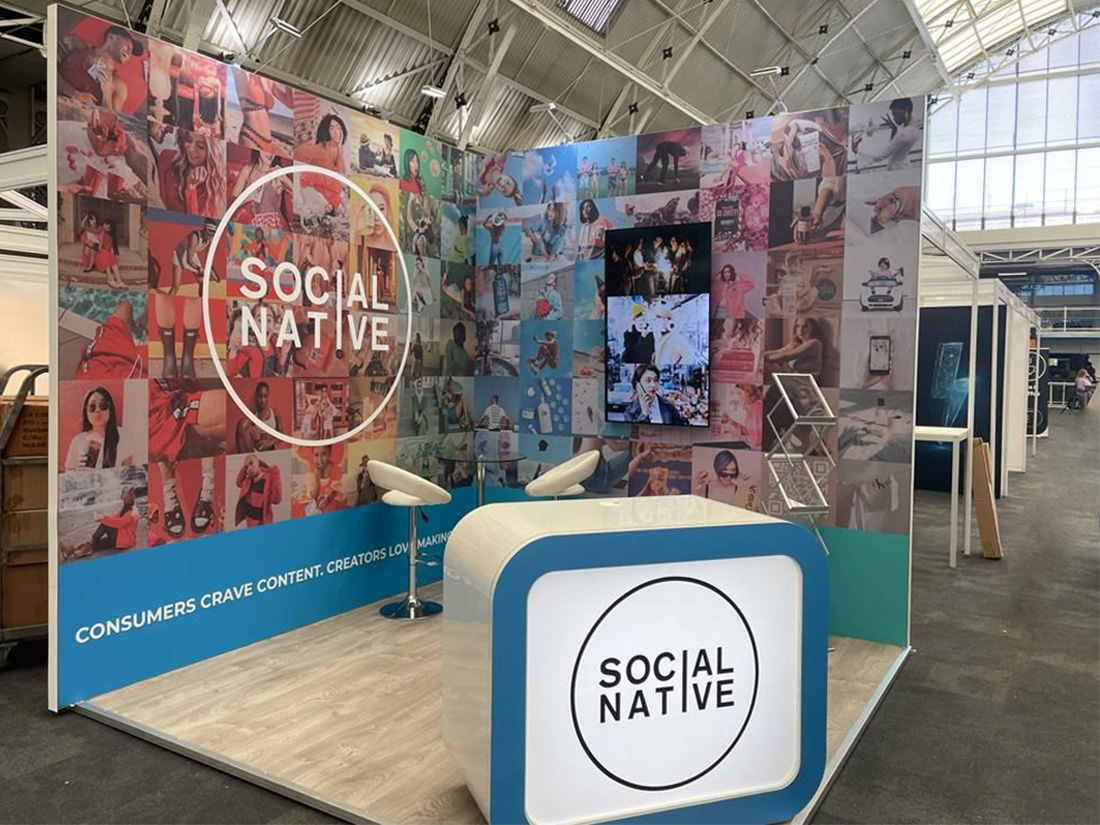 Social Posts
Static images, GIFs, and videos created for social media platforms like LinkedIn, Twitter, Instagram, and Meta.