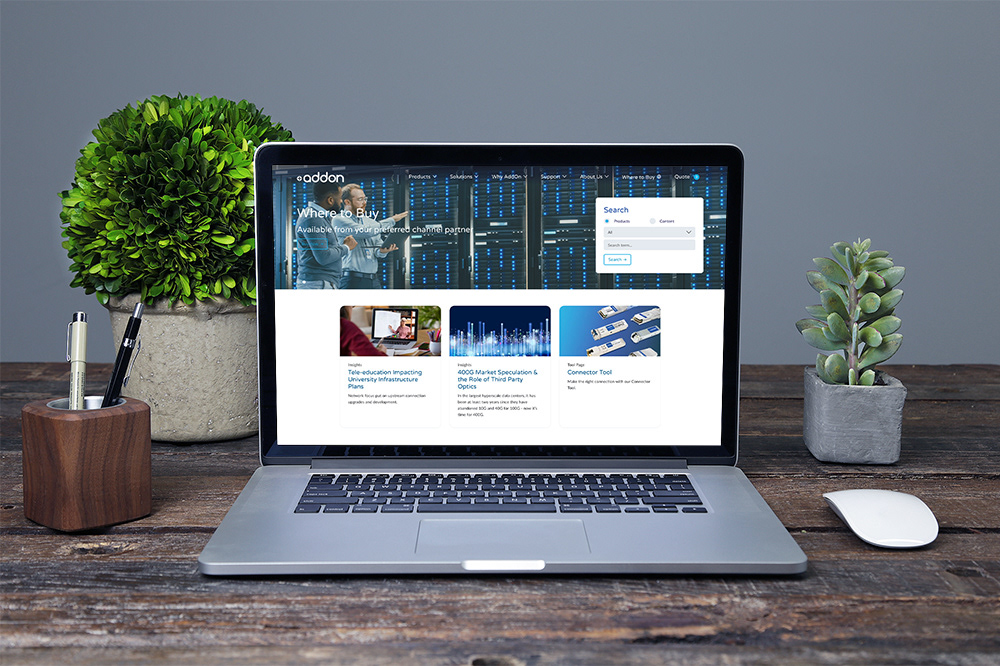 Designed a multi-page website for AddOn Networks, using previous website as a "starting point" for content and entirely revamping the style and brand to make the company's web presence reflect it's global success as the top technology leader in fiber optic connectivity solutions. Worked on this alongside the company's VP and fulfilling the desires of the CEO. 
Refreshed the brand identity, updated colors, logo, designed each page, banners, web assets, icons, infographics, etc. 

Once the design was completed, I worked concurrently with the developers to ensure the site was reflective of the design and brand goals, while also ensuring the developers were able to achieve these goals in the tight timeframe allocated for this project.